May's Assembly election may be one of the most interesting we've seen in Northern Ireland. With around thirty per cent of the MLAs elected in 2011 not standing again, we will see a lot of new faces occupying the blue benches in the Assembly chamber. What's more, there will also be a new-look Executive with just nine Departments.
There are so many questions to be answered: will there be five parties in the Executive this time, as negotiations begin around a new Programme for Government? Will Sinn Féin choose the newly created Department of the Economy, forgoing Education? Will we see regeneration powers devolved to local government? How will anticipated reforms to Health & Social Care be taken forward? Will the status quo remain when it comes to local taxation, or will we see a new system for non-domestic rates?
Staying on top of all of this important change is essential for anyone working in public affairs in Northern Ireland. Luckily enough, Chambré Public Affairs has your back!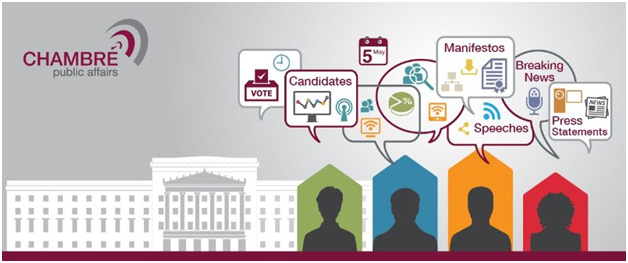 On 8 February we'll launch our NI Assembly Election Alert Service. With this service, you'll get a comprehensive overview of all key events and developments across the political landscape in the run up to the Assembly election and beyond. This includes weekly updates on the latest election activity, up-to-date candidate information, analysis of the post-election environment and more. We're even throwing in a ticket to our post-election seminar on the new Assembly and restructured Executive!
Our package offers the most detailed insight into the election campaign at the most competitive price. To find out more about the service, please click here.