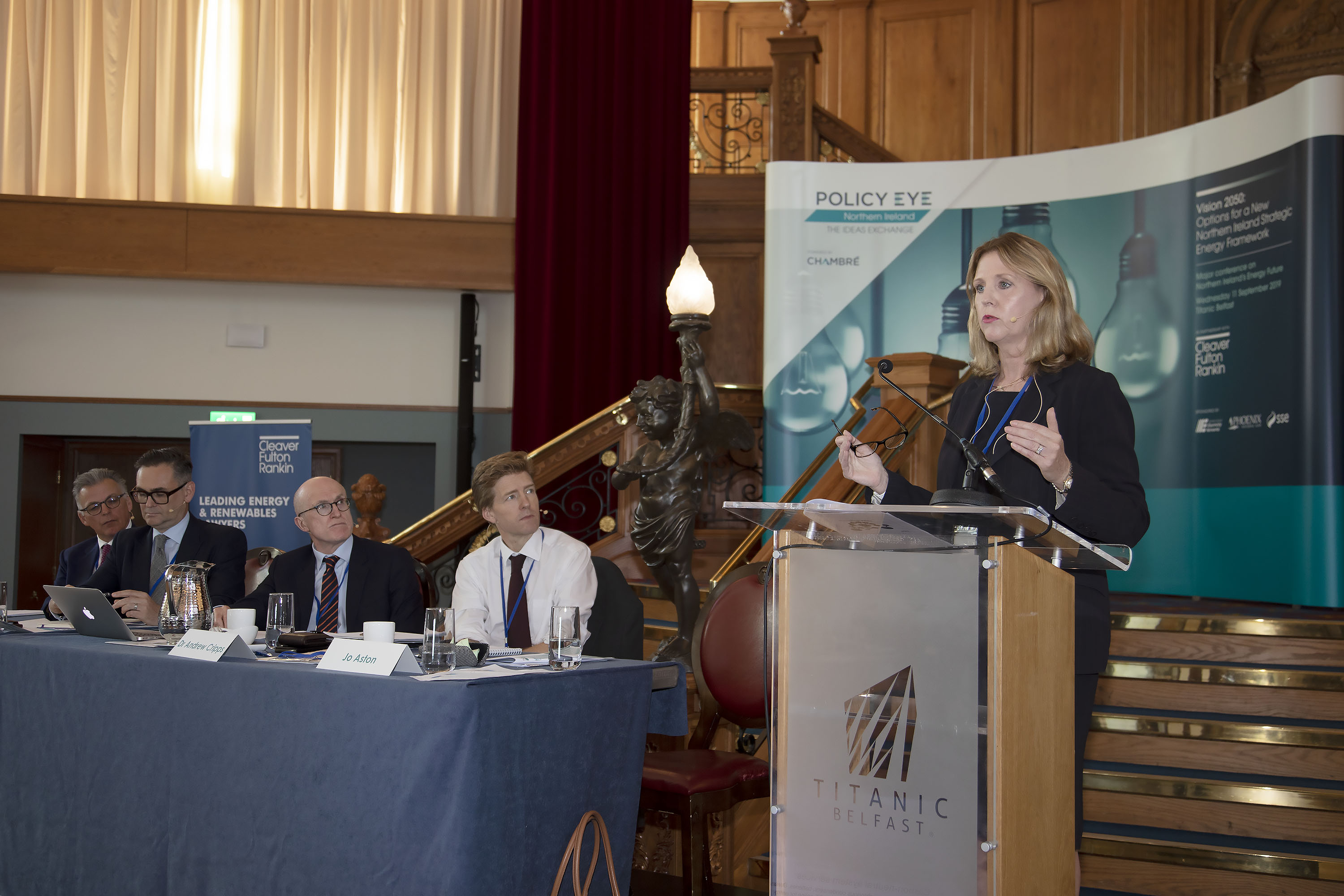 We are delighted at the success of Wednesday's Vision 2050 conference on a new energy strategy for Northern Ireland. Held in the magnificent surroundings of Titanic Belfast, in partnership with Cleaver Fulton Rankin, the event attracted almost 200 stakeholders in our energy future.
Northern Ireland produced an impressive 44 per cent of its electricity from renewable sources in 2018. However, we still have a long way to go.
It was fascinating to hear our expert panellists outline how they see the future of the energy sector. The Department for the Economy's Richard Rodgers described how we need a "living, breathing" strategy to cope with the pace of change, and how this will require input from all of us.
Utility Regulator CEO Jenny Pyper acknowledged that a degree of flexibility will be needed if the coming 'energy revolution' is to succeed and if consumers are to be protected, yet empowered. We were encouraged, too, at the quality of questions from the floor and the buzz during the networking breaks.
A big thank you to speakers, sponsors and all those joined us on the day. The bar has been set high for our next Policy Eye Northern Ireland event!