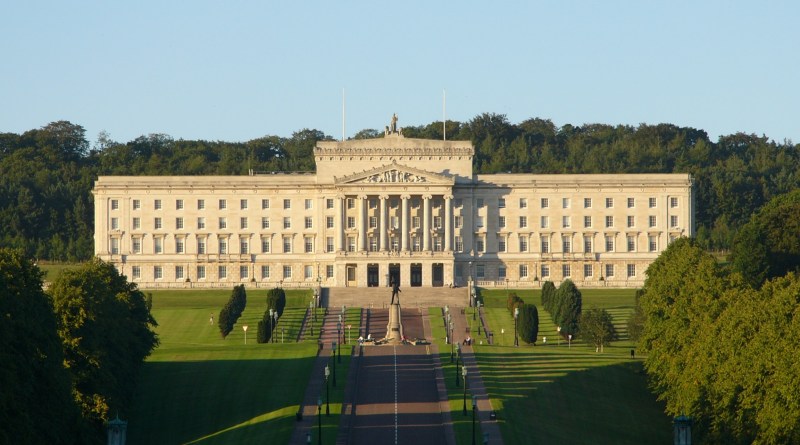 On Thursday evening, Secretary of State Julian Smith MP and Tánaiste Simon Coveney TD published the text of a deal to restore devolved government in Northern Ireland, three years to the day since power-sharing collapsed.
The deal, entitled New Decade, New Approach has been tabled at talks at Stormont House for the NI political parties to agree. It will "transform public services and restore public confidence in devolved government".
The Agreement will see the full restoration of the institutions of the Belfast/Good Friday Agreement including the Executive, the Assembly and the North/South Ministerial Council with the Assembly and Executive forming today (Friday 10 January).
The key elements of the draft agreement are:
Transforming Public Services and Investing in the Economy – a new Executive will address problems in the health service, reform the education and justice systems, grow the economy, promote opportunity and tackle deprivation;
Better Politics and Sustainable Institutions – there will be improvements in how civil servants, special advisers and ministers conduct themselves to provide more transparent and accountable government in the wake of the RHI issue; there will be more time in the event a First or deputy First Minister resigns to appoint a replacement before an election is required, and more time after an election to form an Executive with Ministers remaining in post, while an Executive is formed, and Assembly committees will continue to be able to scrutinise the work of the Executive;
Language and Identity – there will be new provisions within the Northern Ireland Act to create an Office for Identity and Cultural Expression to promote cultural diversity and inclusion across all identities and cultures, alongside the appointment of both an Irish language commissioner and an Ulster Scots commissioner;
Petition of Concern – while there will be no substantive changes to the petition of concern, there will be reforms to bring it closer to its original role as a means of building consensus, rather used as a veto mechanism by any one party.
Within the appendices of the 'New Decade, New Approach' document, proposed Programme for Government commitments include:
a health and social care programme of transformation agreed by the previous Executive, which will continue to be a priority with a greater focus on mental health and well-being
a specific housing outcome and indicators in Programme for Government, which will focus on ensuring every household has access to a good quality, affordable and sustainable home that is appropriate for its needs
actions and interventions to address both the immediate and longer term impacts of climate change that include an NI-specific Climate Change Act to give environmental targets a strong legal underpinning, the establishment of an Independent Environmental Protection Agency, an economic strategy that supports clean and inclusive growth and create jobs as part of a Green New Deal and replacing RHI with a scheme that effectively cuts carbon emissions.
DUP leader Arlene Foster MLA has said that whilst the deal is "not perfect", "there is basis upon which the Assembly and Executive can be re-established". Sinn Féin president Mary Lou McDonald TD said the Ard Chomhairle would meet today to discuss the draft deal. The Secretary of State has asked the Speaker, Robin Newton MLA, to recall the Assembly later today, but this cannot happen unless the parties agree on a deal.