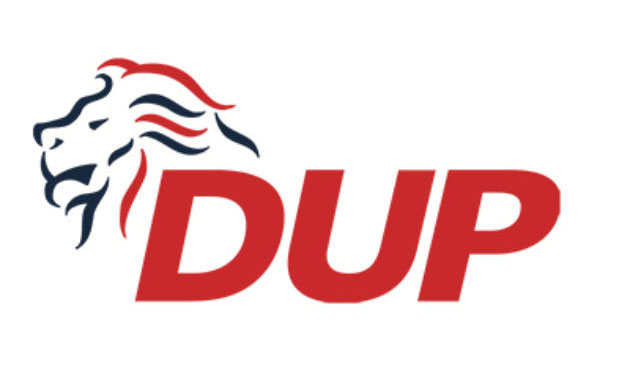 Chambré Account Executive James Mayne looks ahead to Friday's DUP leadership vote with a profile of Edwin Poots and Sir Jeffery Donaldson

Context
This is the first time in its history that the Democratic Unionist Party will vote to elect a leader, with the appointment usually made by the party's top ranks. Whoever inherits the post will have the unenviable task of uniting a divided party in time to shore up diminishing public support before the next Assembly elections in May 2022. The two candidates that have come forward for the position are Agriculture, Environment and Rural Affairs Minister Edwin Poots MLA  and Sir Jeffery Donaldson MP. The announcement of a successful candidate is expected by 5pm on 14 May, the party has said.
Edwin Poots MLA
First elected as an MLA in 1998 in Lagan Valley, Poots has held several ministerial positions including Minister for the then Departments of Culture, Arts and Leisure, Minister for the then Department of Environment, Minister for Health and Social Care, and currently Minister for Agriculture, Environment and Rural Affairs. A veteran politician, the 55-year old has been with the DUP his whole political career and is a party man through and through, having been inspired by its founder, Ian Paisley. He will be popular among the Paisley-ite, religious section of the party.
Sir Jeffery Donaldson MP
A former constituency agent to Enoch Powell, Donaldson was first elected as an MP in 1997 in Lagan Valley, originally for the UUP. He defected to the DUP in 2003 in opposition to the release of prisoners and the reform of the RUC under the Good Friday Agreement. Since December 2019, he has been the DUP's leader in the House of Commons. The 58-year old  is Northern Ireland's longest serving MP. While far from a liberal unionist, he is considered more moderate than Poots, and may appeal to more centrist DUP voters who polls suggest are considering defecting to the Alliance Party.
How the two candidates shape up on policy
Social stance
Poots and Donaldson  are highly critical of any form of abortion occurring in Northern Ireland and believe Westminster should step back from enforcing any abortion regulation here. Both have historically voted against gay rights legislation. Within the House of Commons Donaldson voted against equal marriage in 2013 while Poots has stated that gay men should not have the right to adopt a child. In 2011 Poots pushed for the continuation of a ban on gay men giving blood after it was lifted elsewhere in the  UK. He also voted along with the majority of DUP MLAs to oppose a recent private members' motion to ban conversion therapy.
Brexit
Both contenders supported Brexit, championing it as a means of unshackling  Northern Ireland and the rest of the UK. Donaldson explained this in an op-ed in the Irish Times in 2016, stating that "voting to leave the European Union is about taking control of our future and bringing decision making closer to the people". They are both ardent opponents of the NI protocol and have called for it be scrapped, though their respective approaches highlight the stylistic difference between the two men. ". It has recently been reported by BBC Nolan Live that a source "deep within" Sir Jeffery's team is  claiming that he will increase opposition towards the Northern Ireland Protocol by cutting all North, South cooperation. This could potentially provoke other parties within the Executive to collapse the Assembly due to it breaching ministerial code. While Poots has said he will lead a campaign to "systematically undermine and strip away all aspects of it".
Having overseen the construction of border control posts under his remit as AERA Minister, Poots later called for port staff in Larne to be stood down due to a perceived paramilitary threat towards those who were carrying out NI protocol border checks. At the beginning of May, Poots told the Assembly that a senior barrister has been instructed to examine the I Protocol and that he intends to start judicial proceedings once the examination is complete. He has consistently boycotting North South Ministerial Council meetings in protest at the post-Brexit arrangements.
Climate change
Poots' remit as AERA Minister covers the environment. A former farmer, he has been accused of being slow to act on climate change, favouring measures that would not disrupt agricultural production. And he has been somewhat led by the nose by the other Executive parties on the issue. Donaldson has a mixed record on environmental issues, generally voting for financial incentives for low carbon emission electricity generation and backing a strategy for carbon capture and storage for the energy industry. Last year he split with his DUP colleagues to vote for a motion calling on the UK government to eliminate "the substantial majority" of transport emissions by 2030.
Irish language rights
On the issue of Irish language rights, which has long been a source of rancour and instability within the Executive, there is a slight deviation between Poots and Donaldson. In 2018, during talks in Stormont to restore power-sharing it was Poots who helped negotiated and publicly defended an Irish Language Act but he was unable to sell it as part of the deal to DUP members. Donaldson and others within the party later rejected this while agreeing to the New Decade, New Approach deal two years later. Donaldson has publicly stated that the DUP have a unionist veto over any such Irish language rights.
First Minister
As it stands neither man will become the First Minister of Northern Ireland. Donaldson cannot as he is not an MLA. In order to become one he would have to stand down as an MP (which would trigger a by-election) and then co-opt a seat from another DUP MLA.
Poots has publicly said that he does not want to be First Minister. His primary concern is the reunification of the party ahead of the next Assembly election, a big enough task alone, given he is recovering from recent surgery for kidney cancer. His preference is to complete the current mandate as Minister of Agriculture, Environment and Rural Affairs and appoint Paul Givan (DUP, Lagan Valley) as First Minister. However, this might create some tension within Sinn Fein. In the lead up to the collapse of power sharing in 2017, then Communities Minister Mr Givan cut £50,000 funding from Líofa Bursary Scheme to send children to Irish speaking communities across the border, sparking the resignation of the then deputy First Minister, the late Martin McGuinness.
Deputy Leader
There are currently three contenders for DUP deputy leader, following the announcement by Nigel Dodds that he would not seek reappointment. They are East Londonderry MP Gregory Campbell,  North Antrim MLA, Paul Frew, and North Belfast MLA Paula Bradley, MLA.
Campbell would be the most traditional of the three deputy contenders and perhaps the most contentious. Former social worker Bradley would be among the more socially liberal members of the party.  She was one of five DUP MLAs who  abstained from voting on the gay conversion therapy private members motion in the Assembly last month, and the only one who didn't vote for her party's amendment. Mr Frew is Poots' campaign manager and likely to secure a ministerial post following the May 2022 election, if Poots becomes leader.
Predictions
Before Donaldson entered the leadership race, a Poots  coronation seemed all but inevitable.  However, with just 36 votes in the mix (28 MLAs and 8 MPs), the final result is likely to be very close – two votes could ultimately separate the two. While this has the potential to cement the deep division within the party, the biggest challenge facing the new leader is going to be winning back those more liberally minded secular unionists. This section of the electorate are increasingly giving their vote to Alliance or simply aren't bothering to vote.