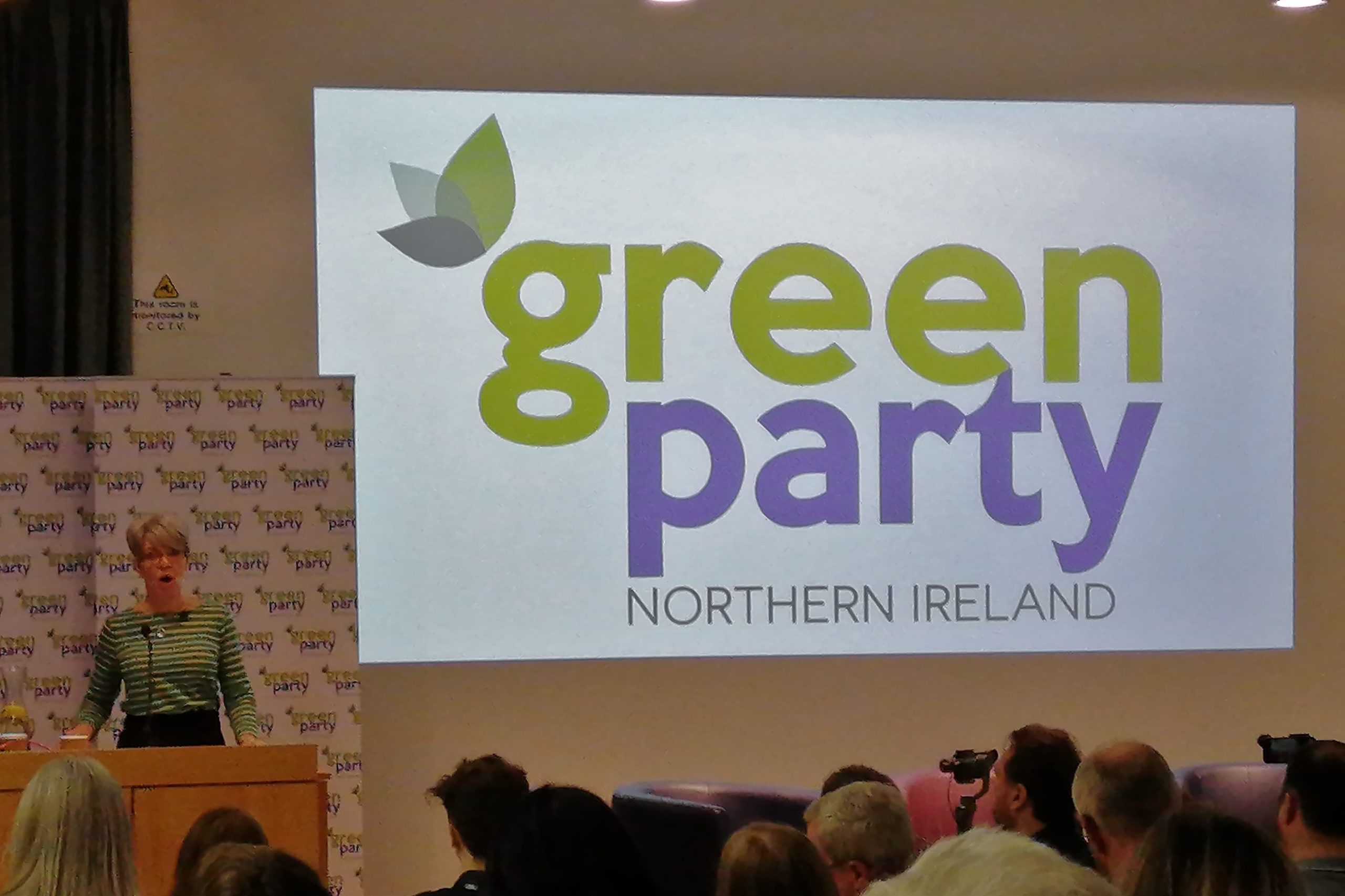 Chambré Account Executive Connor Hogan takes a look at the Green Party NI's manifesto for the upcoming Assembly election on 5 May.
On Thursday last week, the Green Party became the next party to launch their manifesto for the upcoming Assembly election. At just over 40 pages, It's Time warns that we are at "code red for humanity" and sets out a range of policies to meet the challenge of the Climate Emergency.
The Greens are running candidates in all 18 constituencies, with a 50/50 gender balance. At the last Assembly election in 2017, the Greens won two seats with leader Claire Bailey in South Belfast and former leader Steven Agnew in North Down. Rachel Woods was co-opted to replace Agnew in 2019, and is contesting the seat this time round.
Green New Deal
The flagship policy of Green Parties the world over, the NI Greens' Green New Deal (GND) contains a series of commitments for reaching a net zero target by 2030, including:
Establishing an independent Environmental Protection Agency (EPA)
Reforming the Planning Act 2011 "to ensure it is fit for purpose"
Increasing the overall planting of trees to 2,500 hectares a year by 2035
The establishment of an Environmental Protection Agency was included in the New Decade, New Approach agreement, however it has yet to be delivered. The Republic of Ireland's EPA was founded in 1993, and operates independently under the Department of the Environment, Climate and Communications.
In May last year, the Assembly passed an Alliance motion in support of a GND. Earlier this year, the Assembly passed Northern Ireland's first ever climate change legislation. The Executive Climate Change (No. 2) Bill was amended to include a net-zero emissions target to reflect provisions in the Greens Private Member's Climate Change Bill, including an independent Climate Commissioner and a Just Transition policy.
Health
Pledges on health include opposing cuts to frontline health services and "full commissioning of abortion services". Abortion access has already been a priority for the Green Party in the previous mandate. Earlier this year, their Abortion Services (Safe Access Zones) Bill passed its Final Stage in the Assembly, and awaits Royal Assent. The legislation seeks to introduce zones outside sexual health centres where protests and demonstrations would not be allowed.
Education
Key policies include support for integrated education and increasing the school starting age to six years old. Party leader Claire Bailey has been an outspoken advocate of integrated education. In 1981 she was among the first 28 students who arrived under armed guard for their first day at Lagan College, Northern Ireland's first integrated school.
Justice
The Party commits to supporting the introduction of a "robust and funded" strategy to tackle Violence Against Women and Girls and seeks to change legislation in line with the Gillen Review recommendations.
Jobs and Workers
Policies include a four-day week for public sector workers and a Basic Income pilot for young people leaving care. A similar Basic Income trial has being launched in Wales, which will pay around 500 people £1,600 a month.
Housing
Housing pledges include delivering 2,500 energy efficient social housing units per year and support for retrofitting of all private and social housing. The Republic of Ireland has undertaken a comprehensive retrofitting scheme which aims to retrofit 500,000 homes by 2030.
Other
The manifesto calls for a move towards a more sustainable model of food production, expanding public transport and cycling infrastructure, and banning the hunting of wild mammals with dogs.